The Julius Quartet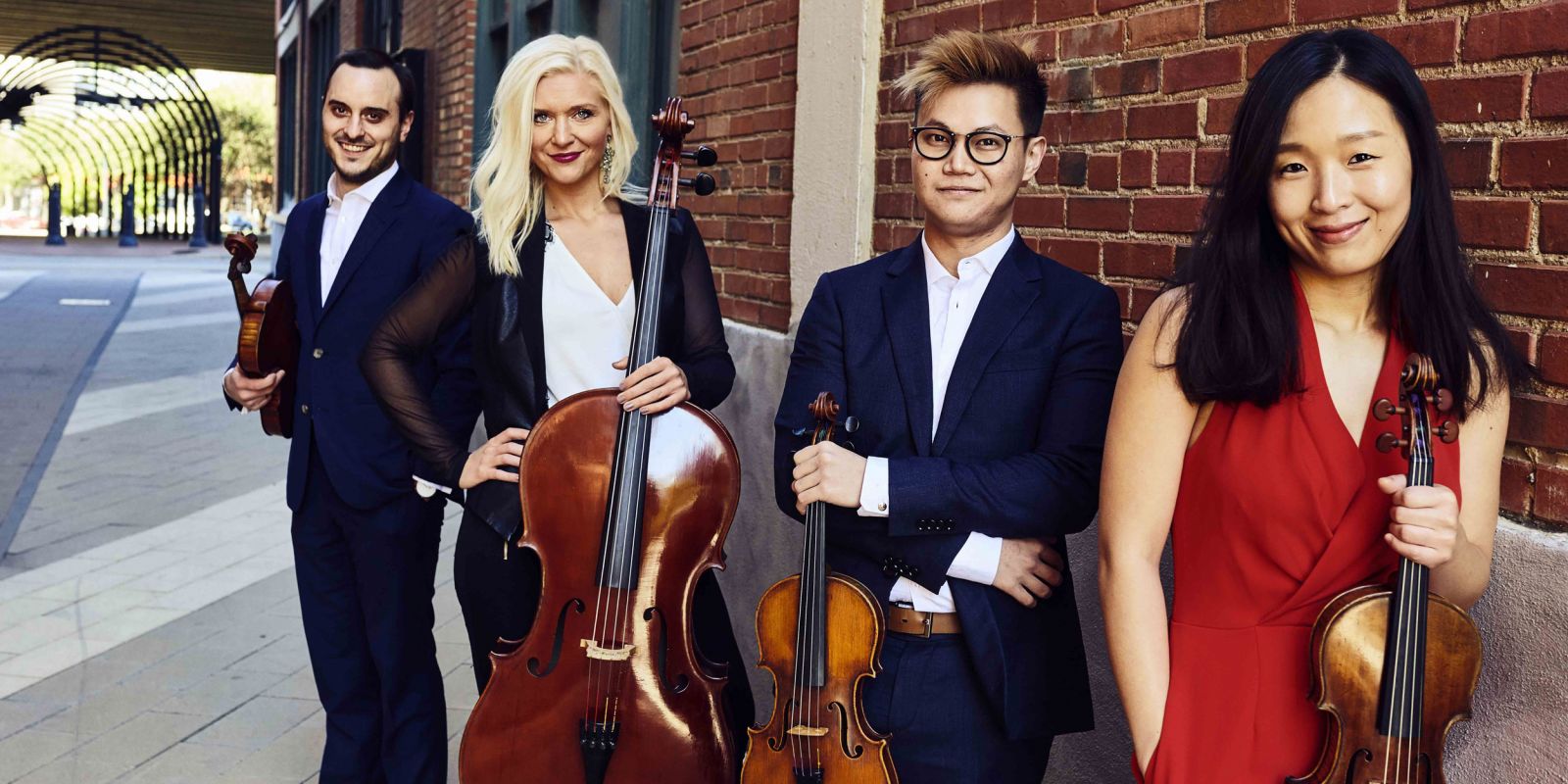 The Julius Quartet
Formed in 2012, the group held a residency as The Boston Conservatory's Honors String Quartet. The quartet currently serves as the Peak Fellowship Ensemble-in-Residence at the Meadows School of the Arts at Southern Methodist University, and previously was the Graduate Quartet-in-Residence at the John J. Cali School of Music at Montclair State University, where it worked intensely with the celebrated Shanghai Quartet. The quartet was awarded First Prize at the Chamber Music Yellow Springs Competition, First Prize at the first annual MA-ASTA String Quartet/Quintet Competition by unanimous vote and was nominated for the Harvard Musical Association's Arthur Foote Award.
The Julius Quartet gave its Carnegie Hall debut in March 2016, and has performed recitals in various venues such as Bing Concert Hall (Stanford, CA), Bargemusic (Brooklyn, NYC), the Shalin Liu Performing Arts Center (Rockport, MA), The Moss Arts Center (Blacksburg, VA) the Museum of Fine Arts (Boston, MA), and the Isabella Stewart Gardner Museum (Boston, MA). The quartet has participated in numerous summer festivals such as the St. Lawrence String Quartet Seminar, McGill International String Quartet Academy, the Chamber Music Residency at The BANFF Centre and the Apple Hill Center for Chamber Music.
The quartet has worked with various esteemed chamber musicians such as Shmuel Ashkenasi, Michael Tree, Gerhard Schulz, Mathias Tacke, Harald Schoneweg, Joseph Silverstein, and members of the Juilliard, Emerson, St. Lawrence, Tokyo, Miro, Chilingarian, Ying, Audubon, Latino Americano and Apple Hill String Quartets. Currently, the Julius Quartet is mentored by violinist Aaron Boyd, Director of Chamber Music at SMU, and members of the Escher String Quartet.
Violin I:

Hyun Jeong Lee, 27, Korea

Violin II:

David Do, 26, USA

Viola:

John Batchelder, 30, USA

Cello:

Brooke Scholl, 28, USA