Quatuor Mona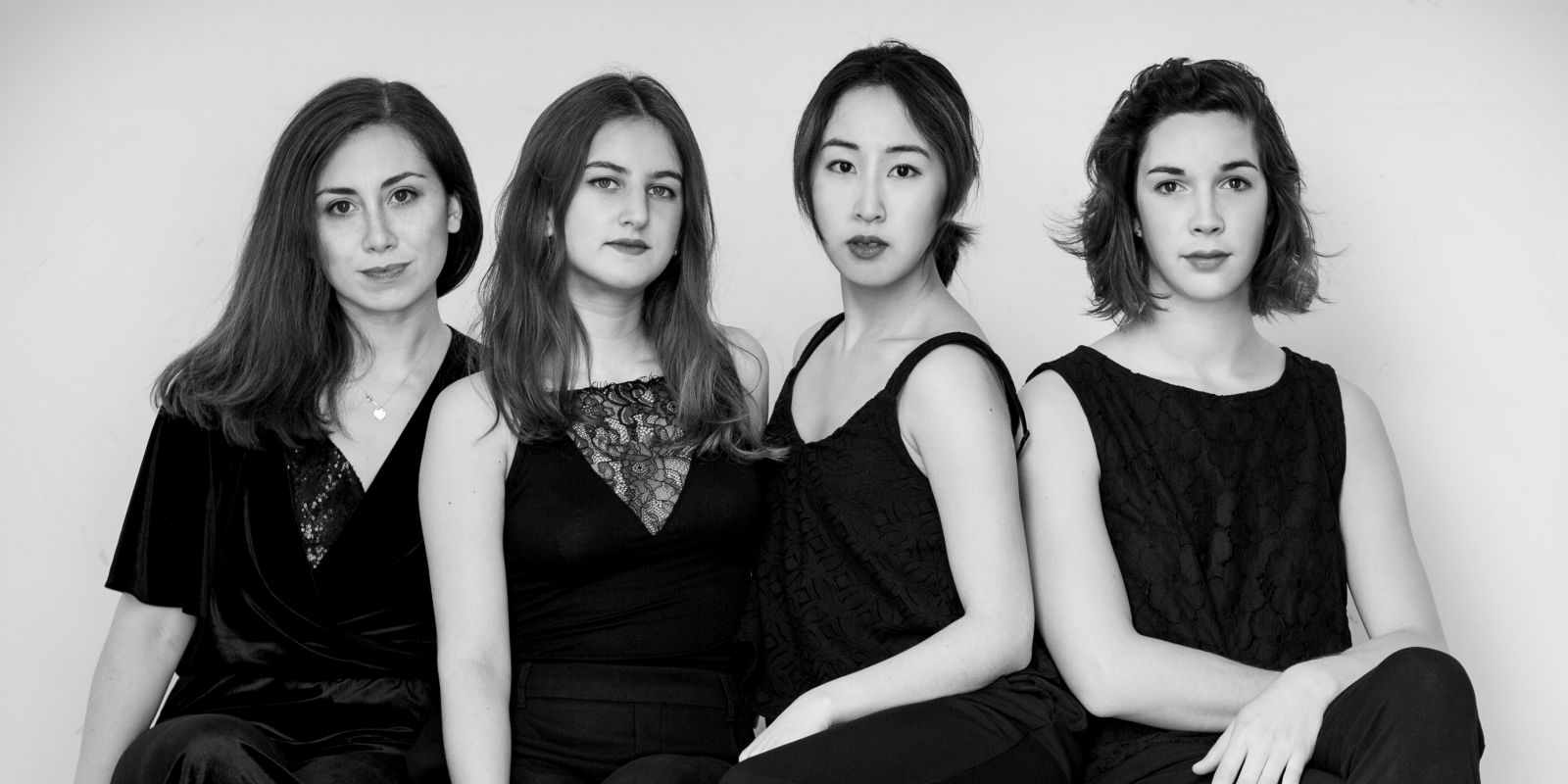 Quatuor Mona
Founded in January 2018 at the Conservatoire National Supérieur de Paris, the Quatuor Mona represents the unity of four vibrant musical personalities. The quartet has performed in the Grande Salle Pierre Boulez Hall at the Philharmonie de Paris and at the Studio 109 at Radio France. Quatuor Mona has received the Prix de l'Orangerie de Sceaux and Prix du Méjan from its time at the Académie Ravel in Saint-Jean-de-Luz. During 2019 Quatuor Mona will perform at the Musée de l'Orangerie, Festival de Salon-de-Provence with Emmanuel Pahud, Edinburgh International Festival, Jérôme Pernoo's festival Vacances de Monsieur Haydn à la Roche-Posay, Festival Debussy, Festival de Dinard, Centre de Musique de Chambre de Paris, Classissimo Festival in Brussels and Rencontres Musicales d'Evian.
Quatuor Mona has worked with musical pedagogues such as François Salque, Mathieu Herzog, Valentin Erben, Günter Pichler, Rainer Schmidt, Martin Beaver, Jérôme Pernoo, Luc-Marie Aguera and Miguel de Silva. Since June 2018 Quatuor Mona is in residence at the Foundation Villa Musica in Germany, where it has already given numerous concerts at the Dianasaal in Schloss Engers and Villa Wieser. In February 2019, the quartet was named Artist in Residence at ProQuartet-CEMC in Paris.
Violin I:

Verena Chen, 26, Germany

Violin II:

Roxana Rastegar, 23, France

Viola:

Arianna Smith, 26, USA

Cello:

Caroline Sypniewski, 26, France
Round 1:
Joseph Haydn: string quartet op. 77 nr. 1
Carl Nielsen: string quartet op. 5
Round 2:
New work written for the 2019 competition
Dvorak: String Quartet No. 12 in F major "American"
Debussy: Op. 10 in G minor
Round 3:
L. van Beethoven op. 59 no. 2
Carl Nielsen: Op. 5 in F minor