Quinteto O'Globo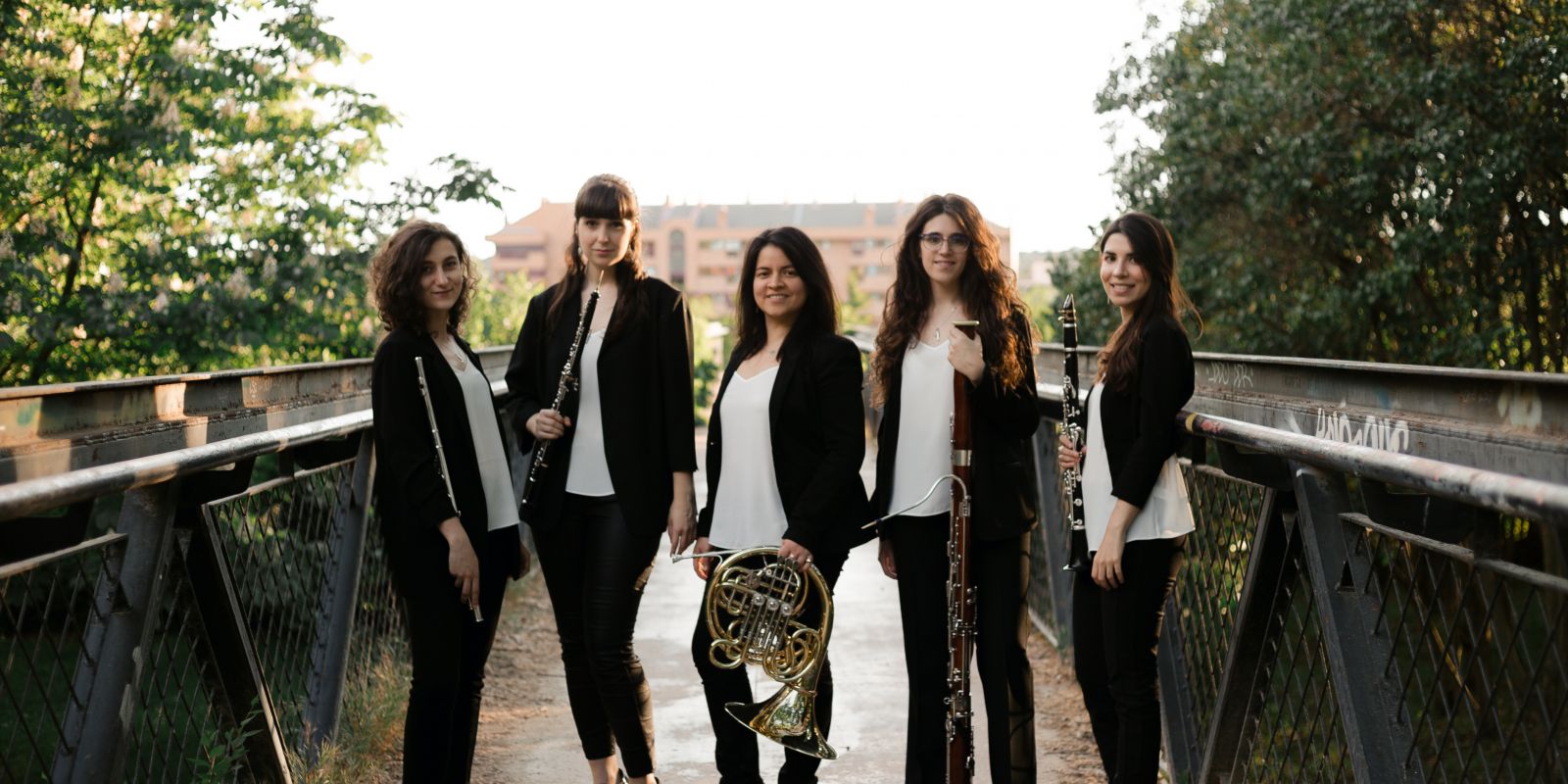 Quinteto O'Globo
The O'Globo Quintet was established in the Reina Sofía Superior Music School of Madrid in 2016. It has received lessons from the Institute of Chamber Music in Madrid with tutors such as Hansjörg Schellenberger, Radovan Vlatkovic, Klaus Thunemann and Gustavo Nuñez. it has also participated in masterclasses with Jonathan Kelly, Florent Héau, Pascal Moraguès, Stefan Dohr, Sabine Meyer, Reiner Wehler and Radek Baborak. The O'Globo Quintet has received the Excellence Award from the Chamber Music Wind Department of the Reina Sofía Superior Music School twice.
In 2018-2019 it was selected of the Society of Performers of Spain and won a concert tour through different cities of Spain and performed in the Classical Radio of Spain. In 2019 the quintet was finalist at the Chamber Music Competition, 94 Edition, of the Musical Youths of Spain.
Flute:

Gala Kossakowski Baladrón, 22, Spain

Oboe:

Inmaculada Veses Gil, 22, Spain

Clarinet:

Natacha Correa Larrea, 30, Colombia

Horn:

Jessica María Rueda Vásquez, 29, Colombia

Bassoon:

Andrea Rosario Pérez Pérez, 27, Spain
Round 1:
Paul Taffanel: Wind quintet in G minor (1876)
Franz Danzi: Wind quintet in G minor, 1. and 2. mov.
Carl Nielsen: Wind quintet (3rd and 4th movement)
Round 2:
Paul Hindemith: Kleine Kammermusik op. 24
Schönberg Wind Quintet Op. 26 – I. Schwungvoll
Round 3:
Quinteto em forma de chôros, W231 - Heitor Villa-Lobos
Jean Francaix: Wind quintet no. 1