Vindtro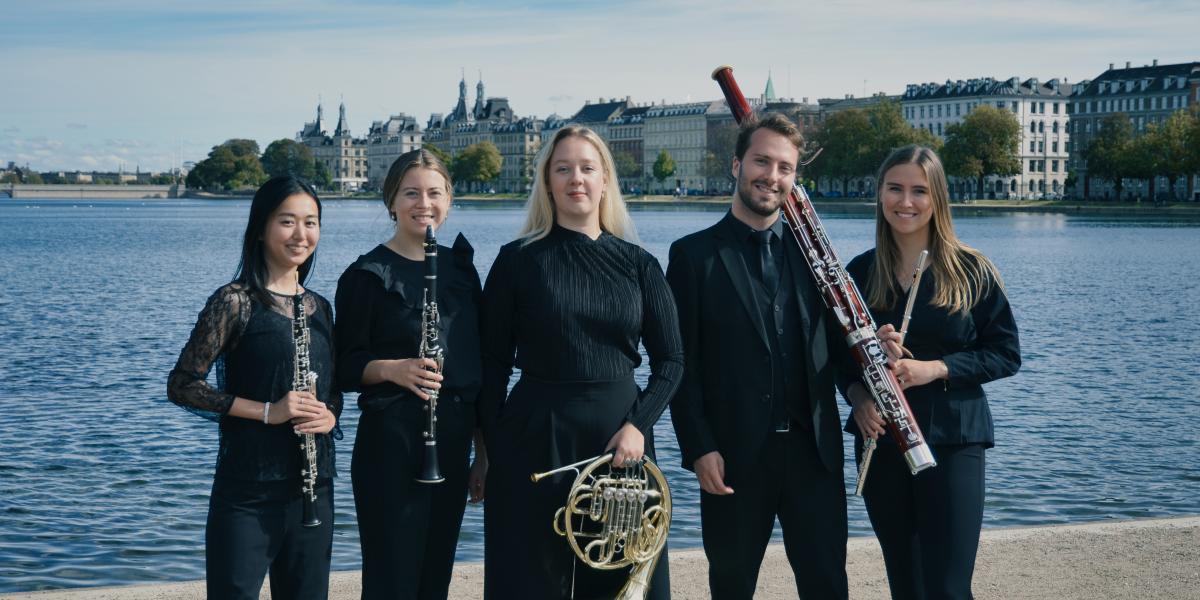 Vindtro
Founded in Copenhagen in 2020, Vindtro is a young international woodwind quintet from The Royal Danish Academy of Music. Vindtro currently studies with Professor Max Artved and has been given further musical inspiration from, a.o., Lasse Mauritzen (1. Solo horn, Danish National Symphony Orchestra), John Kruse (solo clarinet, The Royal Danish Opera), Audun Halvorsen and Sebastian Stevensson (1. Solo bassoons, Danish National Symphony Orchestra) and Dóra Seres (Carion Quintet).
Vindtro guested the two Nordic festivals "Bergen International Festival" and "Svensk Blåsmusik Festival" in Linköping in the summer 2022. They recently got selected as participants for the Danish Radio P2 Chamber Music Competition at DR Koncerthuset in January 2023, and will in February 2023 have their debut in Swedish Lapland. The quintet was in 2021 awarded the 1.st prize in The Nordic Wind Chamber Music Competition in Oslo and is until 2023 "Artist in Residence" at Nordic Wind.
The quintet members are all active substitutes in Nordic orchestras, here to mention Danish National Symphony Orchestra, Copenhagen Phil, Århus Symphony Orchestra, Sønderjyllands Symphony Orchestra, Odense Symphony Orchestra, The Royal Lifeguards Music Band, Danish Chamber Orchestra, together with Helsingborg, Iceland, and the Faroese Symphony Orchestra.