Quintette Diablo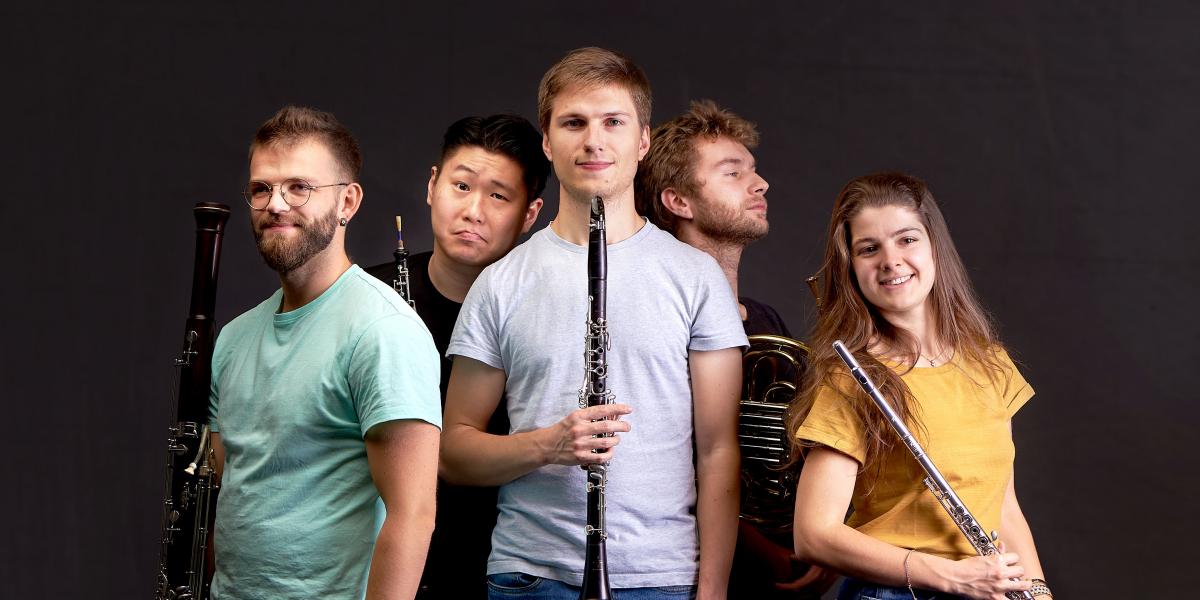 Quintette Diablo
The members met on the first day of their first year at the Conservatoire National Supérieur de Musique in Paris CNSMDP and have played together as a quintet since that.
This quintet has grown with the advice of Michel Moragues and Jens McManama in chamber music degree at the CNSMDP. In 2019, they participated in the first edition of the "European Creative Academy" focused on the contemporary repertoire and were able to perform a concert in Annecy. In 2020 they won the 3rd prize of the Léopold Bellan International Competition.
Having each obtained their Master's degree in their respective instruments at the Paris National Conservatory in 2022, they are now together in a Master's degree in chamber music to continue their momentum and launch their career.