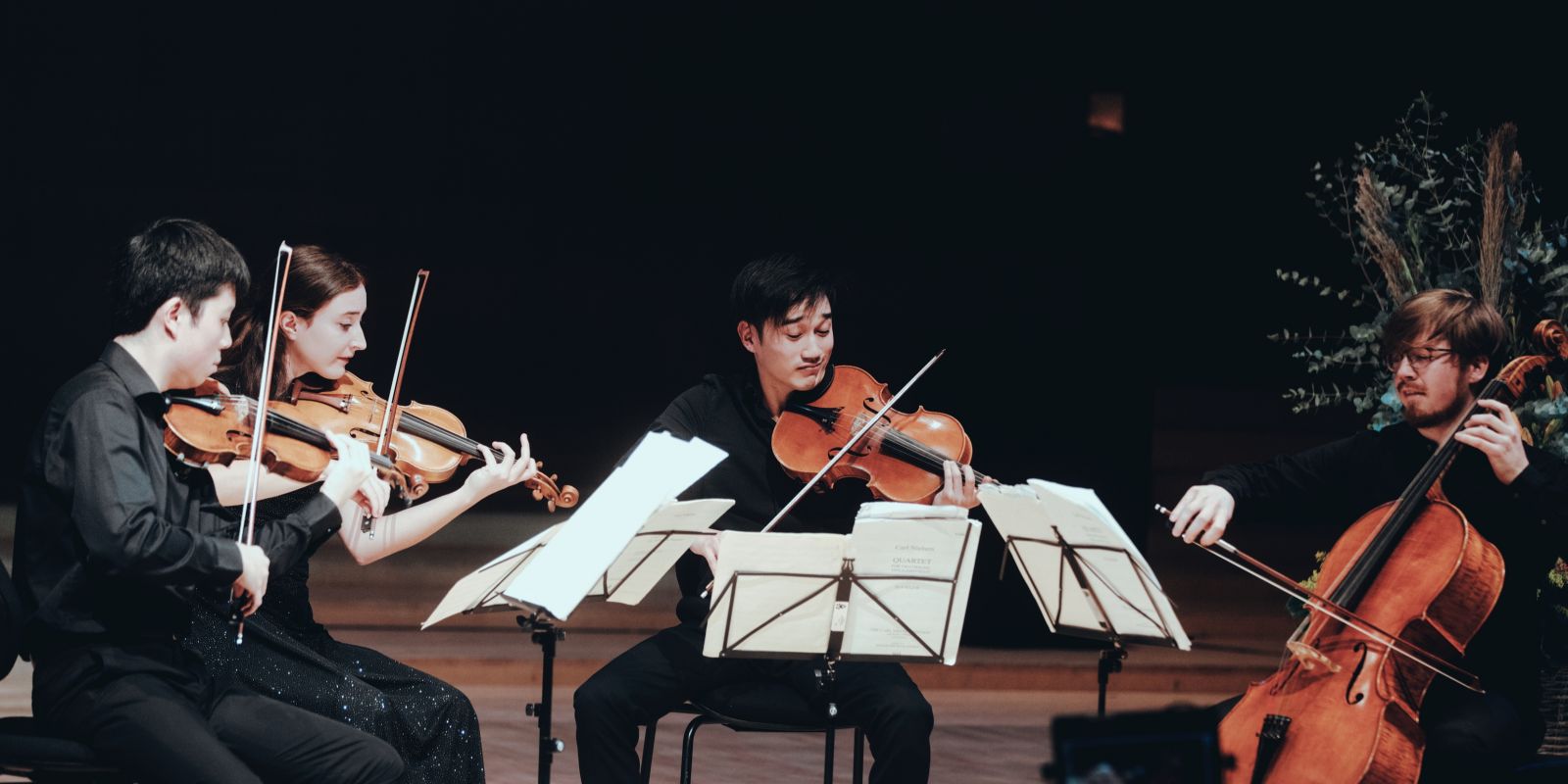 Pick Your Winner
It's four years since the Simply Quartet from Vienna won the quartet category of the last Carl Nielsen International Chamber Music Competition. A quick look at their Facebook proves the jury made the right decision.
In the last few months, the ensemble has performed at the Musikverein in Vienna, the Wigmore Hall in London and the Concertgebouw in Amsterdam. They have just enjoyed a season as ECHO Rising Stars - the fast-track talent programme of the European Concert Halls Organisation.
Those four string players proved they had something special in 2019. Like a team in a sports tournament, they made sure they left room to get better as the competition proceeded. When it really mattered, they have us thrilling performances that demonstrated they had what it takes to make their way in the world of top-level classical music. I would certainly pay to hear them play again.
The same is true of Ensemble Ouranos, the previous winners of the wind category. Since 2019 this wind quintet from France has brought us fine recordings of quintet music by Poulenc, Strauss and Françaix. A few weeks ago it was performing at the Théâtre des Champs-Elysées in Paris. Its rendition of Carl Nielsen's Wind Quintet that so impressed the judges four years ago has been heard around Europe and beyond.
And so, starting later this week, we start again - a search for some of the finest string quartets and wind quintets around. What can we expect? At the very least, fine performances courtesy of outstanding young ensembles from London, Munich, Beijing, Barcelona, Paris, Warsaw, Lisbon, Prague - and no less than three ensembles from here in Copenhagen.
But we'll also hear the sound of a competition – thrills, spills, drama and intrigue. The last few competitions have reminded us that, no matter how accomplished and communicative an ensemble is, winning takes something more: determination and nerve, composure and flair, a certain amount of strategy and a steady crescendo over the course of five days that ensures you don't peak too early (it also needs the good luck of nothing going unexpectedly wrong). Young ensembles have apparently never been more hungry or talented. That's what makes international competitions like this so great to watch.
There will be some splendid music along the way. From strings and winds, we will hear works thrusting with virtuosity (Otto Mortensen and Poul Hindemith), filled with exuberance (Jørgen Jersild and Antonín Dvořák), sharp edged and playful (Jean Françaix and Carl Nielsen), bursting with colour (Arnold Schoenberg and Dmitri Shostakovich) and expressively compelling (Rued Langgaard and Bedřich Smetana).
We will hear from the composer who pretty much created the string quartet with works of unprecedented depth and charm, Joseph Haydn, and his equivalent in the domain of the wind quintet, Franz Danzi. We will also hear new works come to life, created especially for the competition, by composers Athanasia Kotronia and Gustav Bjerre.
On 16 April, a new quintet and quartet will be crowned Carl Nielsen Competition winners. Like their predecessors, their victory will surely take them on to international acclaim. Perhaps you'll have a favourite of your own, an ensemble you took an early shine to and can cheer on to the finish line and follow over the next few years - whether or not they win.
Either way, there is plenty at stake. Wherever they are placed in the competition, these young musicians from around the world must prove their worth, while remaining true to themselves. They have already beaten some fine ensembles to get here. But the best ensembles already know, that from 12 October, they must be themselves and give their all.
It may be stressful for them, but it will be compelling viewing for us – whether watching live here in Copenhagen, or following every note via the live-stream.