Lorne String Quartet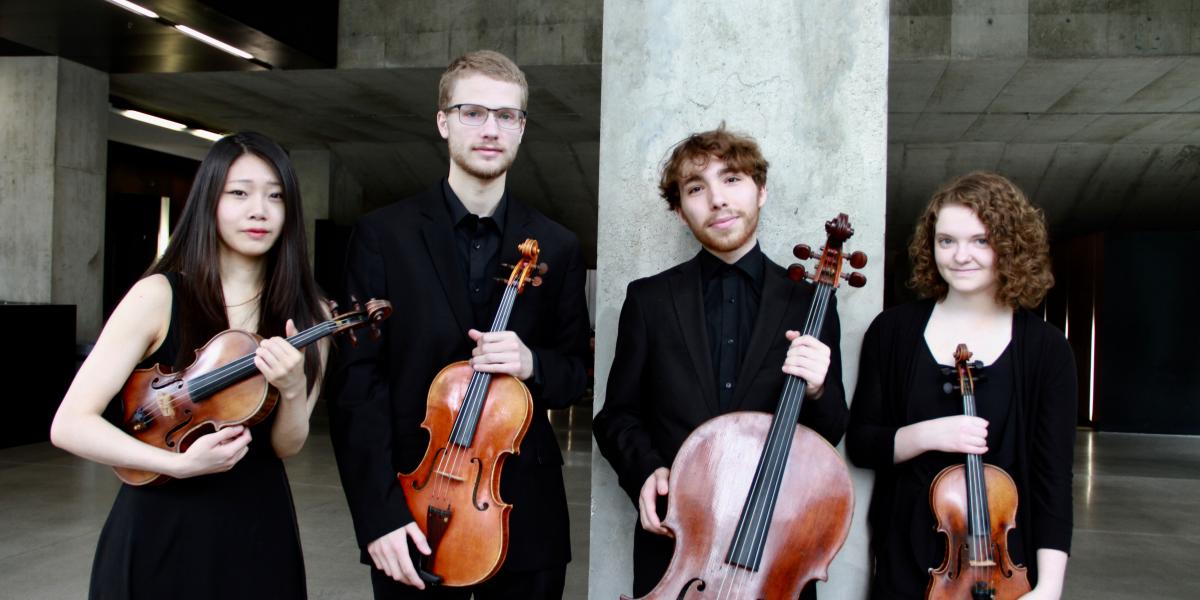 Lorne String Quartet
The Lorne String Quartet was founded in 2018 under the tutelage of Prof. André Roy at McGill University in Montreal. It has performed at the Chapelle Historique du Bon-Pasteur, the Mount-Royal Club and in the Intermezzo concert series and Chamber Music Festivals of Montreal.
The Lorne String Quartet was the winner of the 2019 Chamber Music Competition at McGill and will undertake a week-long residency at the Royal Conservatory in The Hague in 2020.
The quartet has very recently been selected to receive a full-ride scholarship to study at the prestigious Center for Advanced Quartet Studies at the Aspen Festival of Music in the summer of 2019 and will also attend the MISQA festival in Montreal in August where it will have the opportunity to work with members of the Alban Berg Quartet, the Artemis Quartet, the Takács Quartet and the Ebene Quartet.