Selini Quartet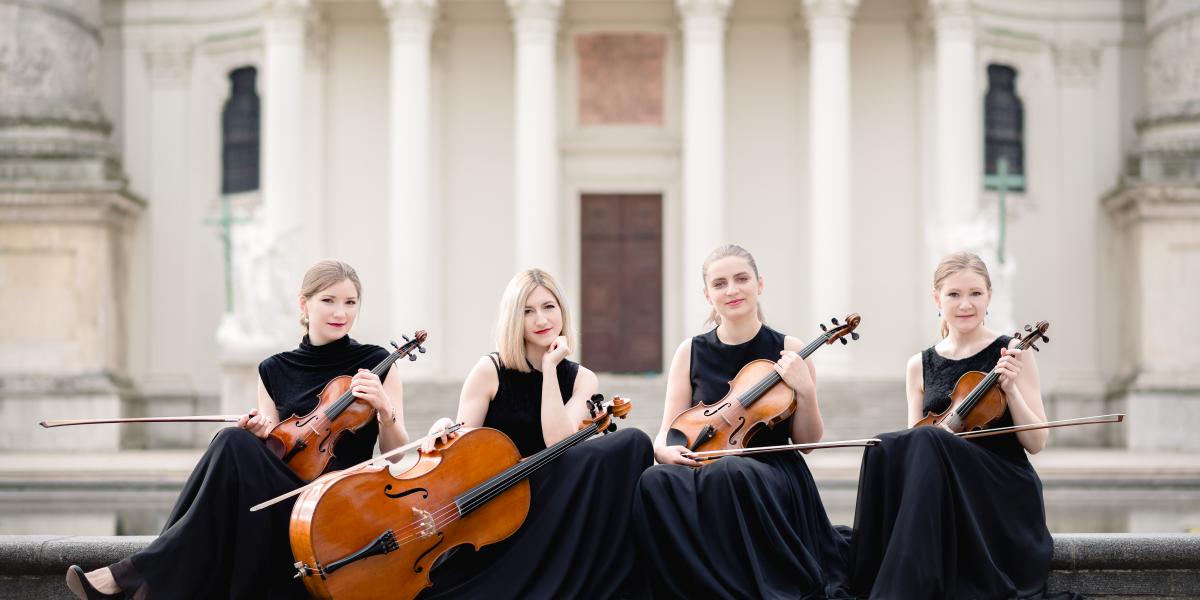 Selini Quartet
The Selini Quartet was founded in 2016 and was already in 2018 winner of the 2nd Prize in the Szymanowski International Music Competition in Poland. Selini Quartet has already performed in some of Vienna's major concert venues such as Vienna Musikverein, Vienna Konzerthaus, Schuberthaus, ORF RadioKulturhaus, Burgtheater and Hofburg. Internationally it has appeared in Germany, the UK, Greece, Italy, Norway, Switzerland, France, Portugal, Czech Republic and Poland.
Its recent performances havs included appearances at the Prague Clarinet Days Festival, the Steirisches Kammermusikfestival in Graz, the Harmos Festival in Porto and at the Aegina International Music Festival. Performing a wide range of repertoire has also led them to a collaboration with Wien Modern Festival. In August 2018 the Selini Quartet was awarded the Artis Quartet Prize of ISA Competition in Austria.
Selini Quartet has been invited to participate in many prestigious projects including ECMA (European Chamber Music Academy), Musethica, Le Dimore del Cuartetto and the Quatuor Diotima's Academy where it has been coached by Hatto Beyerle (Alban Berg Quartet), Evgenia Epstein (Aviv Quartet), Stephan Picard, Patrick Judt, Peter Schumayer (Artis Quartet), Peter Nagy, Pavel Vernikov, Vadim Gluzman, Leonhard Roczek (Minetti Quartet), Diotima Quartet, Vida Vujic a.o.
Selini Quartet is currently studying for a Master of Chamber Music with Prof. Johannes Meissl at the University of Music and Performing Arts in Vienna and has been chosen as one of the four quartets to participate in the Chamber Music Residency program of Festival d'Aix-en-Provence 2019.
The Selini quartet is thankful for the support of Goh Family Collection.