Auris Ensemble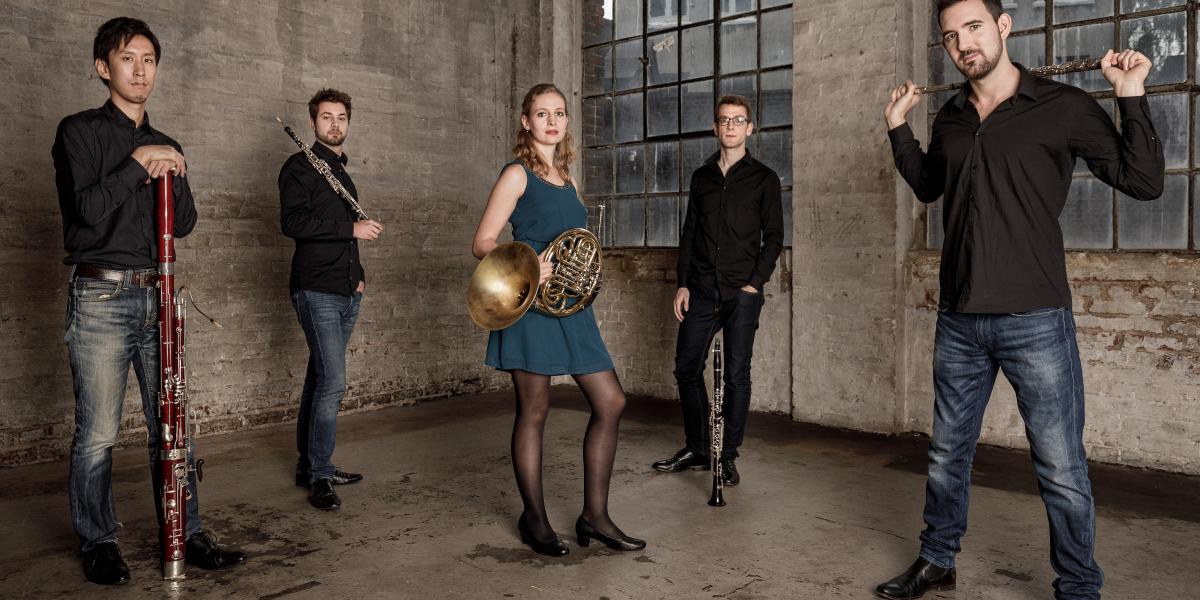 Auris Ensemble
The Auris Ensemble was founded in 2013 by students at the University for Music and Dance, in Cologne, Germany. Scholarship holders of the Rheinland-Pfalz Villa Musica festival and winners of the Werner Richard/Dr. Carl Doerken - Best of NRW concert series, the group has performed in numerous venues and worked with top teachers and chamber musicians in Germany.
Flutist Edwin Reinhard Rist has been the acting Assistant Principal flute of the Gewandhaus Orchestra in Leipzig since March 2018. Bassoonist Ujeong Kim works regularly with many orchestras around Germany and has held contracts with the WDR Radio Orchestra as well as the Düsseldorfer Symphoniker.
Hornist Rosa Salome Schell is currently engaged as the assistant principal horn in the Philharmonische Orchester Hagen. Clarinetist Federico Kurtz is a member of the newly founded ensemble Reflektor. and Oboist Christopher Koppitz is Solo Oboe of the Bielefelder Symphoniker.