qunst.quintett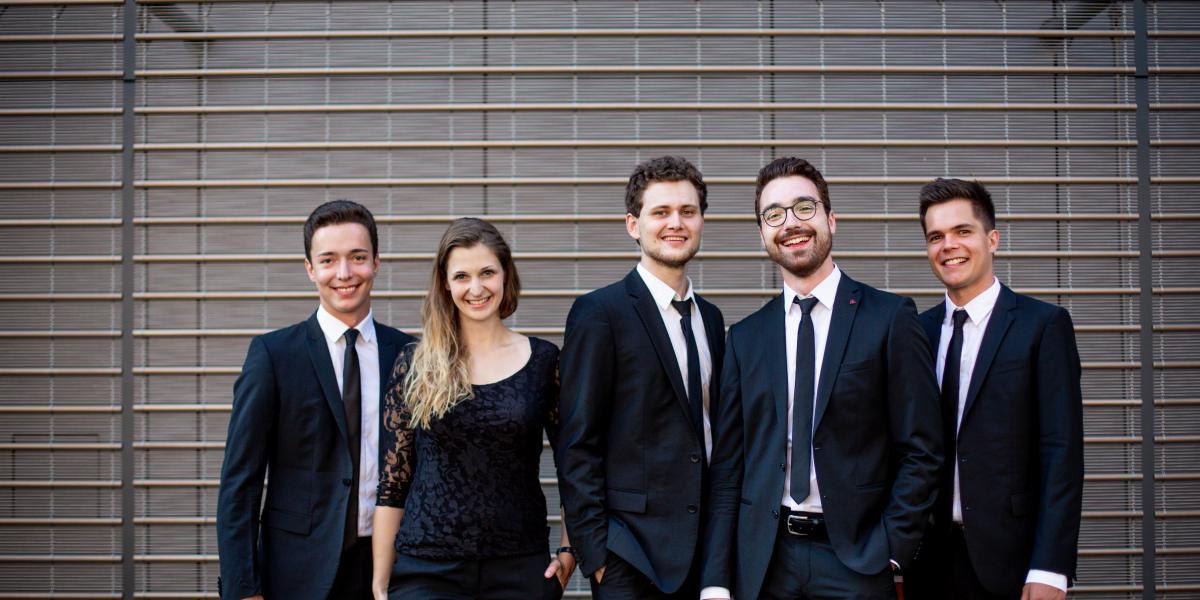 qunst.quintett
Soon after its formation in 2010, the qunst.quintett won a First Prize in the German National Youth Music Competition 2011. Subsequently the ensemble was sponsored by the Jürgen-Ponto-Foundation for three years. In 2016, the qunst.quintett was awarded a scholarship from the German Music Council at the German Music Competition in Bonn and was included in the Council's 61th Young Artists concert series.
In the following year, the quintet won a third prize in the 9th Osaka International Chamber Music Competition.
The ensemble performs regularly in Germany, including radio recordings with Bayerischer Rundfunk and Norddeutscher Rundfunk. Each member gained orchestra experience at renowned orchestras, such as Gewandhausorchester Leipzig, Staatskapelle Berlin and others.