Alinde Quartett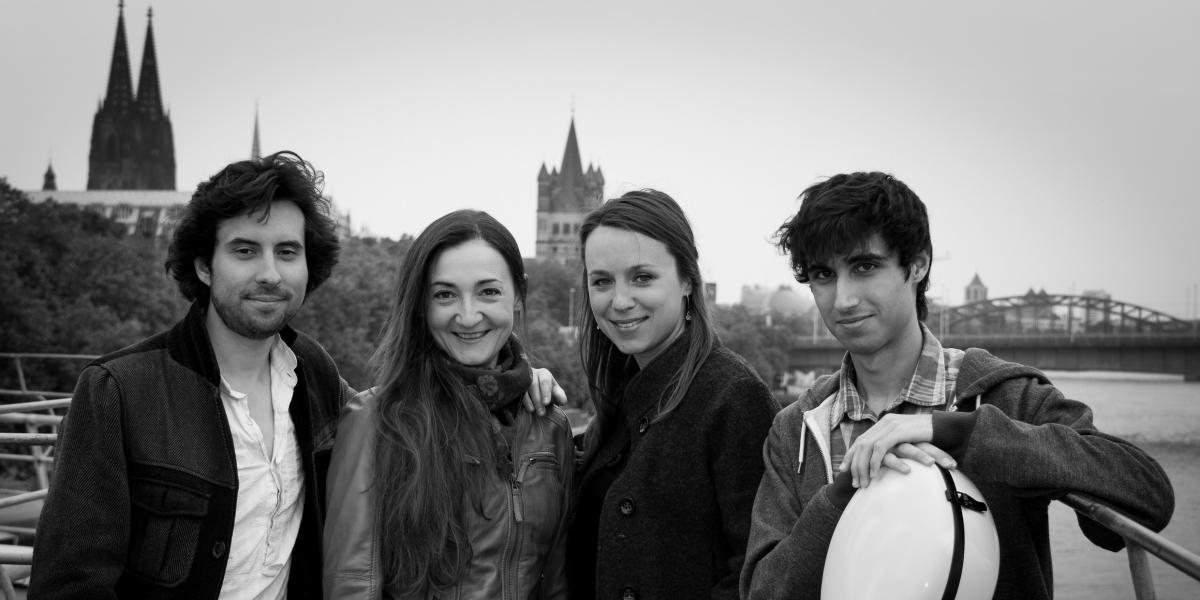 Alinde Quartett
The Alinde Quartett was formed in 2010 in Germany; a meeting of four different
nationalities. Three months after its creation the quartet won the First Prize at the Schmolz & Bickenbach Competition in Düsseldorf. Shortly afterwards the young musicians received
scholarships from the Werner Richard – Dr. Carl Dörken Foundation, and from the Yehudi
Menuhin Live Music Now organisation. In 2013, they received a grant from the Bruno Frey
Foundation, won the Fourth Prize at the International Chamber Music Competition of
Pinerolo in Italy and were accepted in the European Centre of Chamber Music – ProQuartet
(Paris). In 2014, the quartet won a grant at the FNAPEC International Competition in Paris.
The ensemble has played at the German tour 'Best of NRW', in Bordeaux at the Chamber
Music European Meetings, in Würzburg at the MozartFest, in Aldeburgh at the Aldeburgh
Residencies and in Ernen at the concerts series Chamber Music Plus.
The quartet is currently in the Masters programme in the Hochschule für Musik Hanns Eisler, Berlin with Prof. Eberhard Feltz and receives regular tuition from Ida Bieler (Melos Quartet), Richard Ireland (Chilingirian Quartet), Louis Fima (Arpegione Quartet) and Harald Schoneweg
(Cherubini Quartet). Alongside this, the quartet has participated in master classes with
Günter Pichler (Alban Berg Quartet), the Mannheim Quartet, the Auryn Quartet, and with cellist Christoph Richter and composer Wolfgang Rihm.
It has always been an important objective for the quartet to acquaint children with the
wonderful string quartet repertoire. For this reason, they teach both individually and as a quartet at the Ida Bieler Academy in Cologne and gives regularly educational concerts.