COLORES Quartett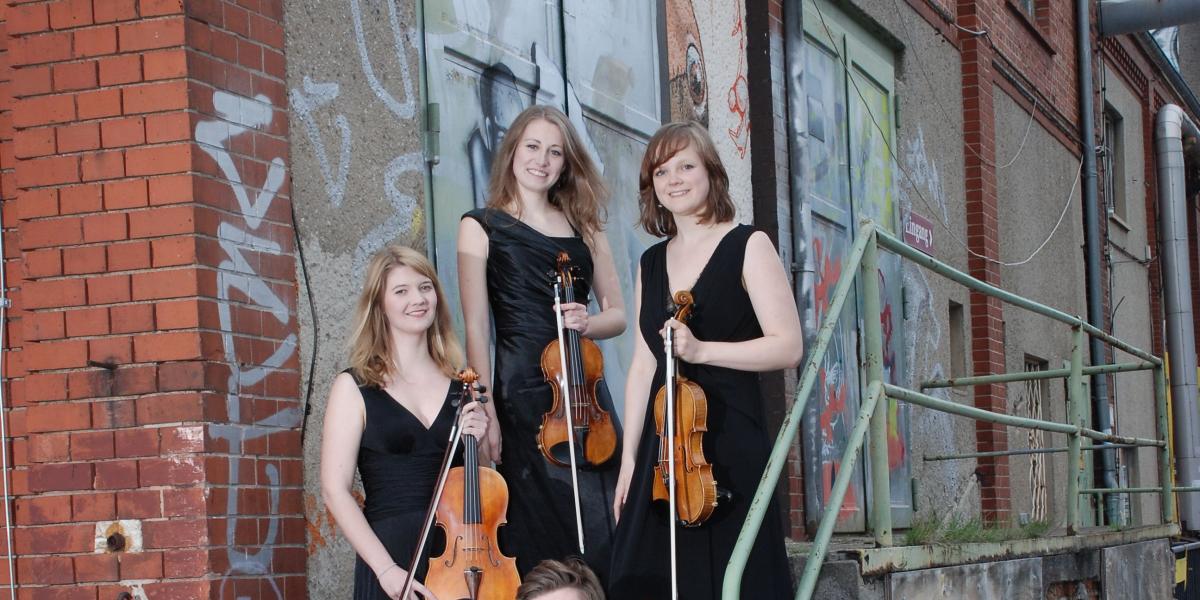 COLORES Quartett
The COLORES Quartett was formed in Weimar in 2012 and since then it has been taught and supported by Prof. Anne Katrin Lindig of the Hochschule für Musik "FRANZ LISZT" , Weimar.
COLORES received further musical stimulation by working with Natalia Prischepenko, Martin Funda, the Klenke Quartett and the Mandelring Quartett, and amongst others it has performed at the Weimarer Kammermusiktage, the Kammermusikkurse Worms 2013 and the Winter Concerts of the Music Academy Lenk. Since 2013 the COLORES Quartett has been a member of Live Music Now e.V. at Weimar. Their repertoire includes pieces by J. Haydn, W. A. Mozart, L. v. Beethoven, F. Schubert, J. Brahms, C. Nielsen, A. Piazolla, B. Bartok, A. Webern and others.
Supported by Martin Knörzer(cello) and Lucas Freund (viola) the COLORES Quartett gave its debut at the Festspiele Mecklenburg-Vorpommern in September 2014 with Franz Schubert's String quintet in C-Major.