Nordic String Quartet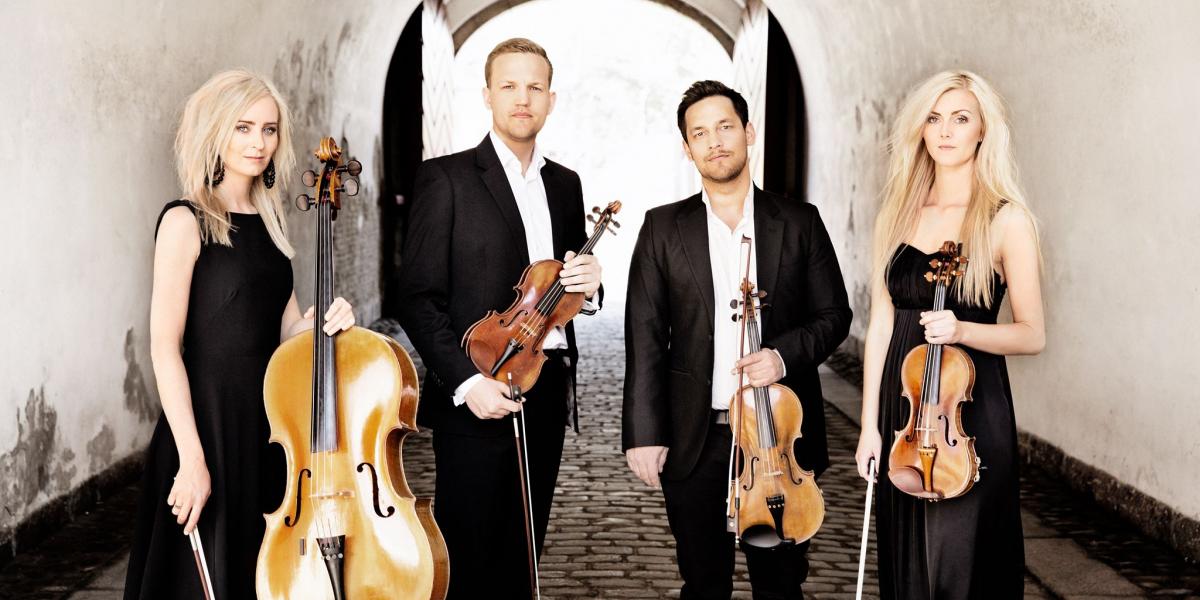 Nordic String Quartet
Nordic String Quartet was formed in 2013 at The Royal Danish Academy of Music. The Quartet consists of four passionated string players who loves chamber music. It is already an established chamber music ensemble on the Scandinavian music scene, and is a frequently guest at many festivals and chamber music societies. The quartet has received "Odd Fellow Logernes Musikpris 2014".
By invitation from The Danish Monarchy, they played in 2013 at Queen Margrethe and Prince Henrik's castle in Caix. In November 2013 Nordic String Quartet played together with the famous pianist Boris Berman from Yale University, and in 2014 with the Latvian pianist Sergej Osokin.
In June 2014 they won The Royal Danish Academy's scholarship competition and were admitted as ensemble at the Academy'soloist class with the highest possible grade. Nordic String Quartet is being coached by professor Tim Frederiksen and Lars Anders Tomter.