Quartet Berlin-Tokyo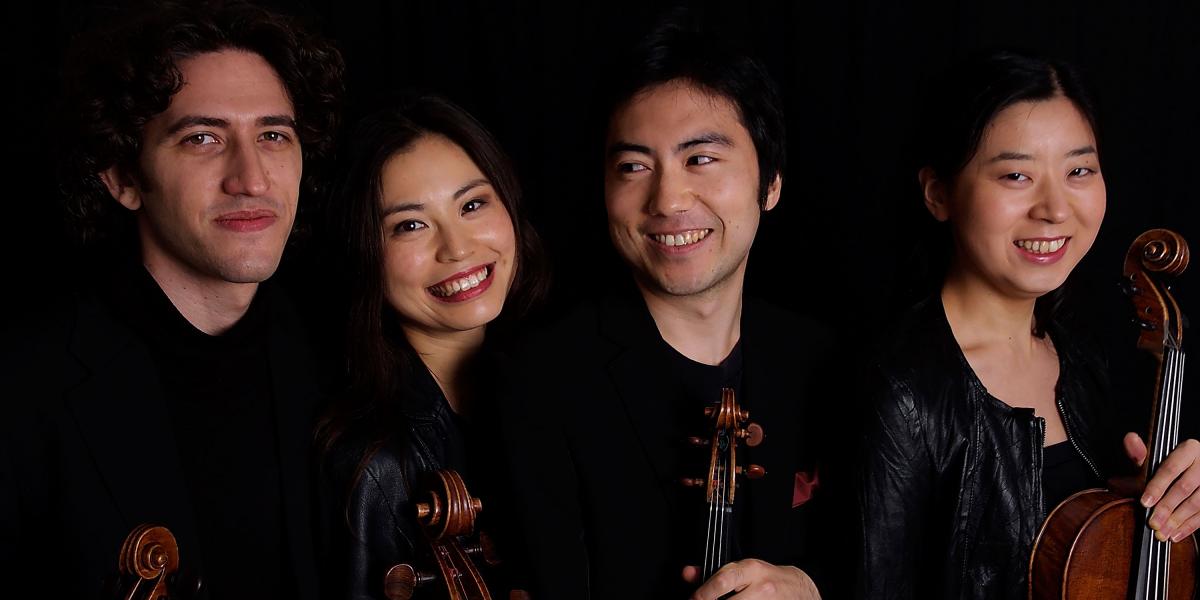 Quartet Berlin-Tokyo
The Quartet Berlin-Tokyo was founded in 2011 in Berlin, and is currently attending the class of Oliver Wille (Kuss Quartet).
QBT was awarded the special Prize at the ARD International Music Competition in Munich in 2012. They obtained the 2nd Prize and Audience Prize at the International "Salieri Zinetti" Competition in Verona in 2013, followed by the 2nd Prize of the YCA Audition N.Y. in 2014. They won the 1st Prize and an Audience Award at the Orlando International String Quartet Competition, and the 3rd Prize at the Franz Schubert competition in Graz, 2015.
Previously, QBT received scholarships from "Matsuo Academic Foundation", "Ottilie Selbach Redslob Foundation" and " Irene Steels-Wilsing Foundation".
QBT has performed at international concert venues, including "Hamburg Laeiszhalle", "Berlin Philharmonic", and "Amsterdam Concertgebouw". And they have been invited to renowned festivals such as the Oslo Chamber Music Festival, the Takefu International Music Festival, and the Heidelberger Frühling.