Cosmos Quartet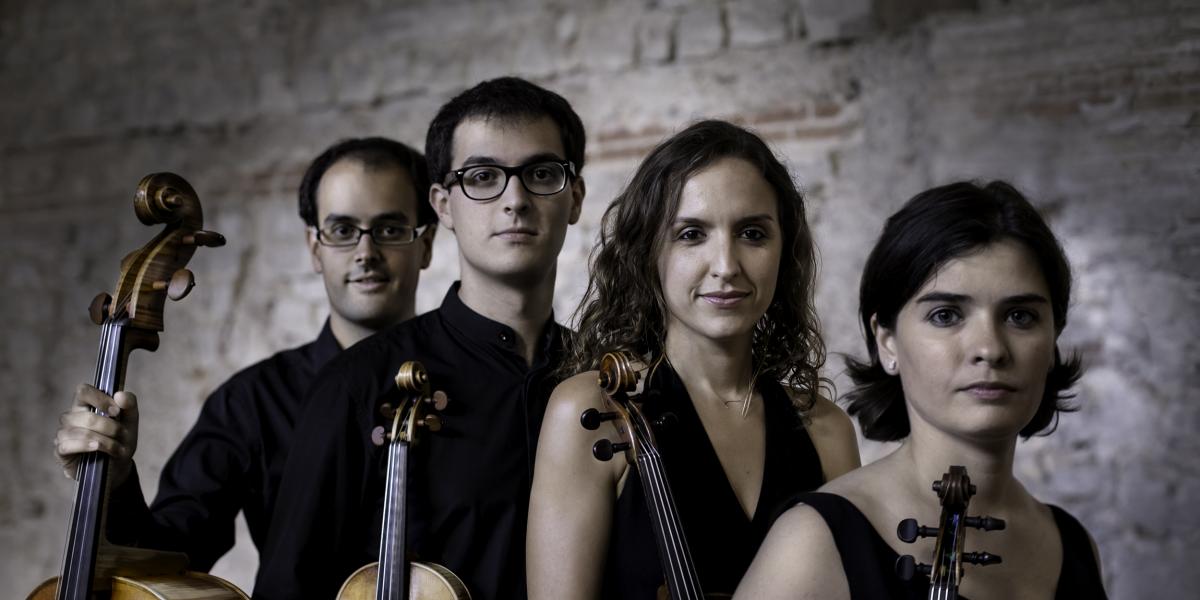 Cosmos Quartet
The Cosmos Quartet was established in 2014 from the friendship and mutual interests of four young Catalans. Each of them has had an international trajectory as a soloist, chamber and orchestral musician.
They have received coaching from professors such as Johannes Meissl, Hatto Beyerle, Miguel da Silva, Anita Mitterer, Rainer Schmidt, the Quartet Mosaïques, Patrick Jüdt, Evgenya Epsthein, the Prazac Quartet and the Talich Quartet.
Despite the fact that it is a recently formed ensemble, the Cosmos Quartet has already gained an international career, recently winning First Prize at the International Chamber Music Competition "Mirabent i Magrans de Sitges" and the Kammermuzik Preis and Artis Quartet Preis both at the International Summer Academy ISA last August 2014.
The Cosmos Quartet has been invited to play and close the Festival de Monteleón in December 2014, being the only Spanish String Quartet selected. Since the beginning, they have played at venues such as the MUHBA in Barcelona, the Vinyasons Festival in Penedès, the Summer Festival of Viladrau, as well as concerts in Gloggnitz and Reichenau, Austria and a Live broadcasted concert at the ORF Kulturhaus of Vienna.
Their future projects include a residence at the Festival in "Aix en Provence", France, as well as one at the East Neuk Festival, Edinburgh in June 2015.
As of September of 2015 the Cosmos Quartet is starting a String Quartet Master's program at the Hochschule in Basel, Switzerland with Rainer Schmidt.