ARUNDOSquintett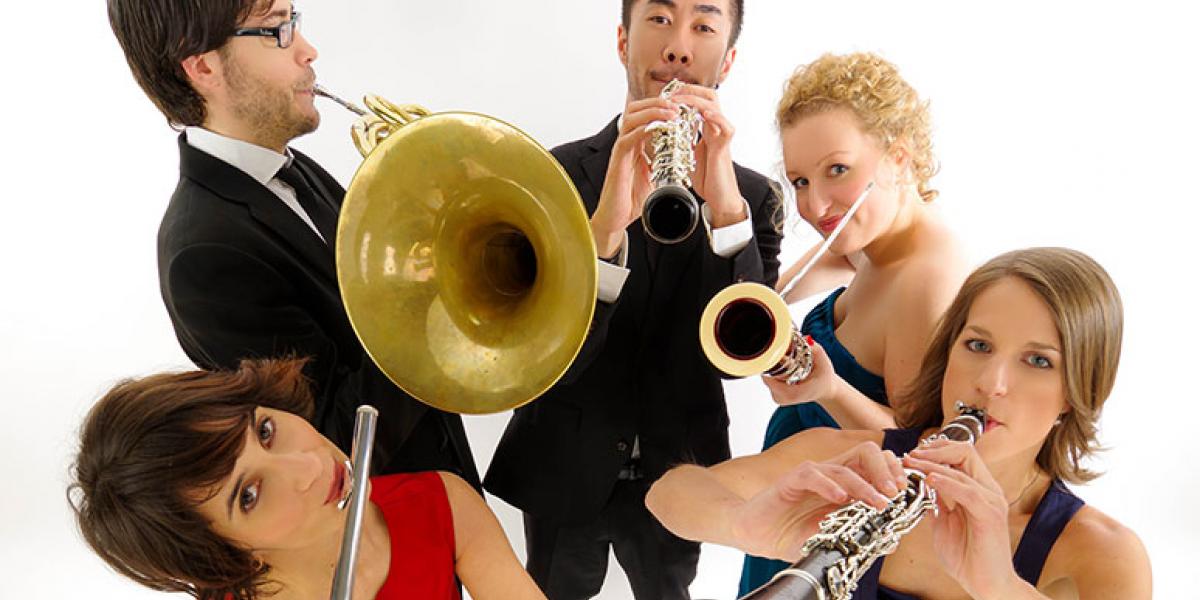 ARUNDOSquintett
The members of the ARUNDOSquintett met during their studies at the School of Music in Cologne, Germany and during their occupational activities at the "German Opera on the Rhine" in Düsseldorf. The ARUNDOSquintet is award winner of the international chamber music competitions "Antón García Abril" 2014 and "Castilla y Léon" 2015. Since 2014 the musicians are grandholders of a scholarship of the "Werner Richard - Dr. Carl Dörken Foundation" and are winner of the concert series "Best of NRW". In May 2015 the ARUNDOSquintet appeared in a live broadcast on Radio WDR 3 with Anton Reicha's Quintet in D Major as part of the radio station's "Open Auditions".
With its extensive repertoire the wind ensemble can be heard in various chamber music concert series including "Philharmonie Köln", "Radio Station WDR" in Cologne and "Beethovenhaus" in Bonn. The musicians collected international concert experience on tours in Spain, Italy and Belgium. In 2015 the ARUNDOSquintet accepted an invitation to the "Rheingau Musik Festival" in Germany.
The individual members of the quintet are distinguished by their artistically outstanding accounts and have been awarded prices in various musical competitions. All musicians perform as chamber musicians as well as soloists and make regular guest appearances with renowned orchestras such as the "WDR Radio Orchestra Cologne", The "Gürzenich Orchestra Cologne", the "Concertgebouworkest Amsterdam", the "Mahler Chamber Orchestra", the "Stuttgart Philharmonic Orchestra" and the "State Opera Hanover".