TARQA QUINTET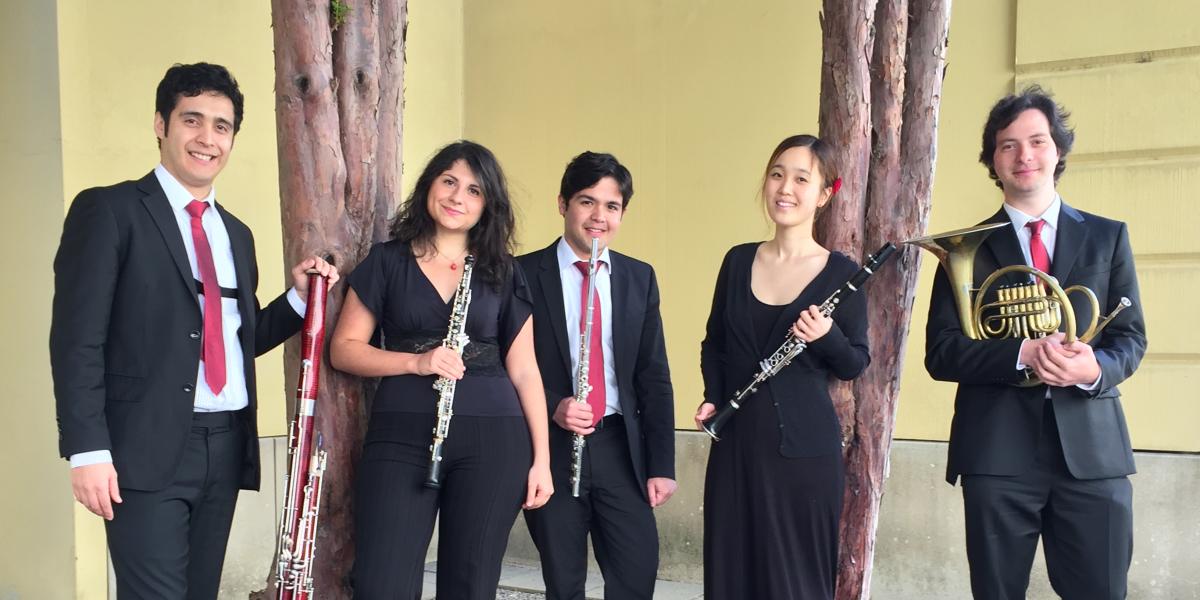 TARQA QUINTET
From three different continents and many experiences as wind players, TARQA was formed just in December 2014.
Each member has studied at several Music Universities in Austria, Switzerland, Netherlands, France and Italy.
The name, "TARQA" means a Wood in Aymara (native south American language).
This ensemble has great joy of playing and shows clearly there is no boundary of language, country and nor culture, exploring variety of sound.
TARQA QUINTET has had many opportunities to perform in different halls in Vienna and Austria.
Prof. Gottfried Johannes Pokorny (Solo bassoonist of Tonkünstler Orchestra in Austria) has been mentoring and motivated this group since January 2015.