Echos Ensemble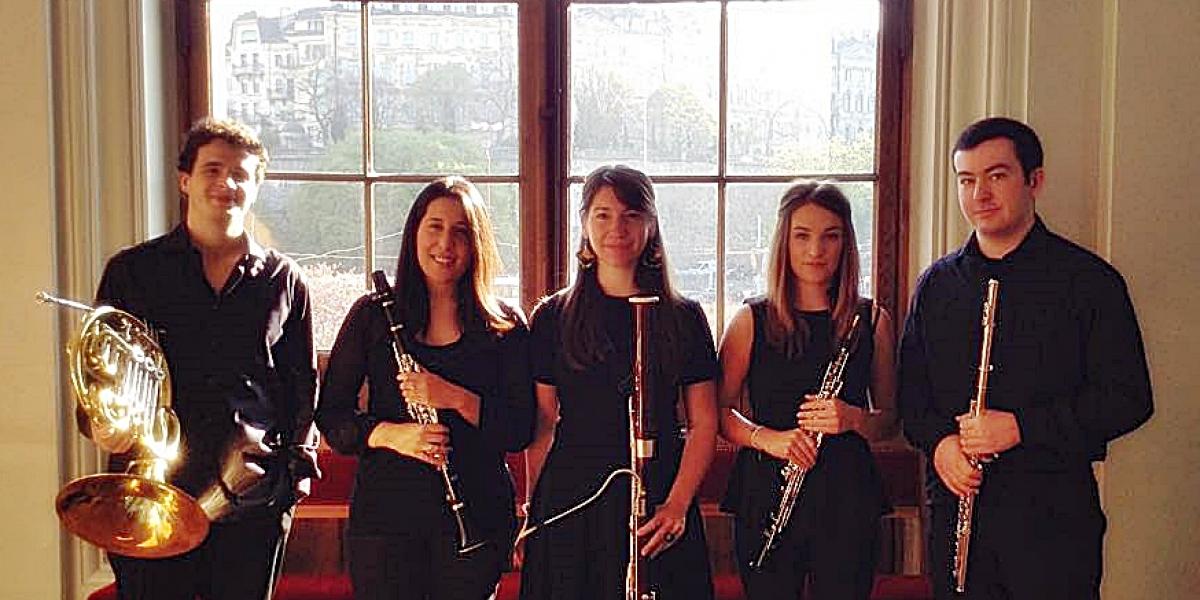 Echos Ensemble
The ensemble was formed in the beginning of 2014 in Geneva, where the members currently live and are undertaking their bachelor and master studies in the Haute Ècole de Musique.
Among the professors they are studying with are: Jacques Zoon (flute), Alexei Ogrintchouk (oboe), Bruno Scheinder (horn), Afonso Venturieri (bassoon) and Romain Guyot (clarinet).
In chamber music, they take classes with renowned professors and musicians such as Gábor Takács-Nagy and Antoine Marguier.
They also play in different chamber constellations like quintet with piano, sextet, nonet, double quintet…
Echos Ensemble has played in different countries such as Spain, France and Switzerland.
The members belong to orchestras like Suisse Romande Orchestra, Verbier Festival and World Orchestra.