Veits Quintet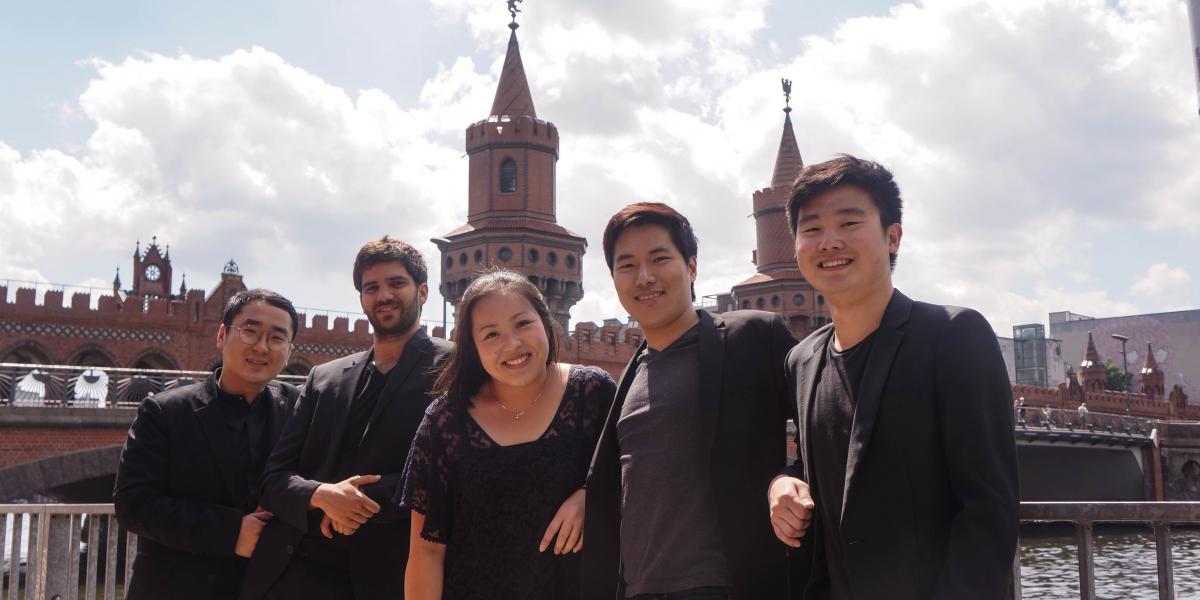 Veits Quintet
Founded in 2012, Veits Quintet is formed by young talented woodwind musicians, studying in institutions such as Hochschule für Musik München, Hochschule für Musik Trossingen, Hochschule für Musik Hanns Eisler Berlin and Guildhall School of Music and Drama in London, mentored by Prof. Akio Koyama and Prof. Sebastian Tewinkel.
The name of the quintet 'Veits' comes from the old German language, with the meaning of 'wood' or 'forest', as well as the venue of their first concert – Veits Cathedral. The individual members have performed in many renowned orchestras such as Berliner Philharmoniker, Bavarian Radio Symphony Orchestra, Konzerthaus Berlin, Staatsoper Hannover and Deutsche Kammerphilharmonie Bremen.
As a chamber group, Veits Quintet has won the first prize in 2nd Braunschweig International Music Competition, and they have had several concert opportunities in cities such as Trossingen, Stuttgart and Donaueschingen, as well as taking part in 'Musikalischen Sommer in Ostfriesland' Music Festival in 2013.